Lady Gowrie News
National Reconciliation Week
Borilla Community Kindergarten
National Reconciliation Week was celebrated a little differently at Borilla Kindy this year. In past years our friends at CQID would visit during this week and share some experiences with us. Due to COVID-19 restrictions these visits were not possible so we came up with a solution to authentically engage with the children.
We chose some YouTube clips featuring Miss Jess (Jessica Staines—The Koori Curriculum). The children immediately connected with Miss Jess and loved her "Show and Tell" clips. Being a rural service where there is much wildlife, the children particularly related to the "Emu Egg" clip.
The next morning, Stella proudly arrived at kindy with an emu egg and emu feathers. This egg was gathered by Stella's Nannie from the Mithaka Lands where Stella and her family are a part of the Traditional Owners. We learnt that the Mithaka People are the Native Title Group from an area west of Windorah in SW Queensland. The class were able to touch the egg and the feathers and explore their unique construction. Stella also shared her Totem, the wedgetail eagle with us. The class thanked Stella for sharing her heritage with us.
In Miss Jess' YouTube clip she spoke of carved emu eggs. Mrs Jenny also brought in her emu eggs, one of which was carved. The YouTube clips by Jessica Staines provided a great stimulus for connecting with families and children on a deep and authentic level to expand their knowledge and understanding.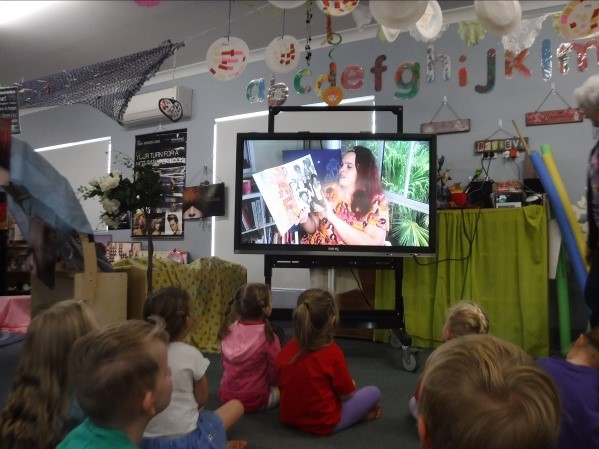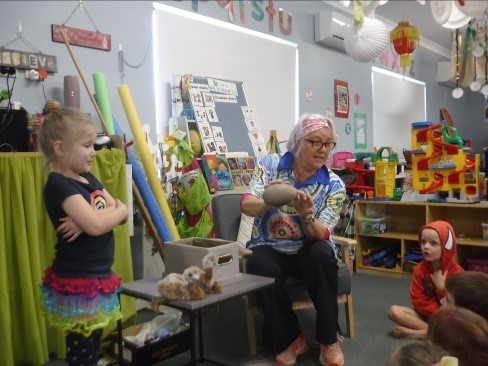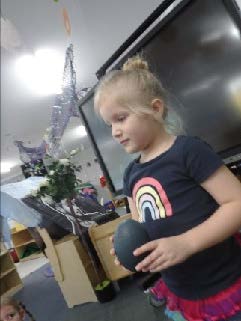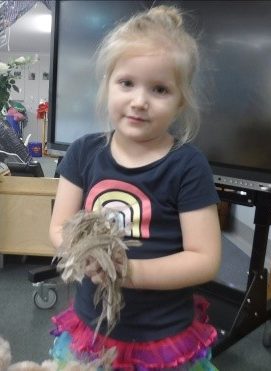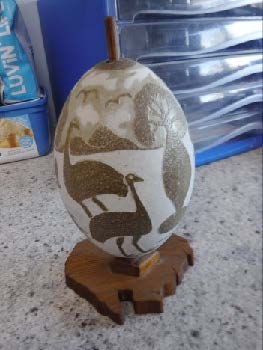 Share me: