news
Free Kindy Starts in Queensland: A Future Full of Possibilities
FREE kindergarten is starting in Queensland from 1 January 2024.
In wonderful news, the Queensland Government has recently announced the introduction of a Free Kindy program starting in 2024, aiming to make kindergarten more accessible for all Queensland families. At Lady Gowrie we, along with our valued families and community members, are pleased to hear this significant announcement that resonates with our long-standing commitment to providing high-quality early childhood education.
This policy is more than financial relief; it's an initiative designed to level the educational playing field for children across the state. It recognises the vital role of kindergarten in shaping foundational skills, social acumen, and emotional intelligence in children at a young age.

An Overview of the Free Kindy Program
In a landmark move for education and early childhood development in our state, kindergarten will be offered at no cost to families in Queensland starting from January 1, 2024. This complimentary program will be available to children of eligible age attending an accredited government program.
The benefit extends to all formats of kindergarten education, whether it is sessional or integrated into long day care. The program will cover the standard 15-hour per week kindergarten curriculum, totalling 600 hours annually, all delivered under the guidance of a certified early childhood educator.

Next Steps for Interested Families
Here's how you can take part in Queensland's Free Kindy program:
Check your eligibility for Free Kindy:
Your child must be of eligible-age (turning 4 by 30 June 2024). Please refer to the When should my child attend kindy? information below for more information.
Only one centre can receive the free kindy funding for your child.

If your child is in two kindy groups at the same centre, the second group won't be eligible for free kindy, and you'll have to pay the regular fee for that group.
If your child is also enrolled in another kindy program, like at a childcare centre, you'll need to pick just one centre to get the free kindy funding.
Automatic Fee Reduction: There is no need for a separate application for the fee reduction; if eligible as per above, your child will automatically receive Free Kindy at our Lady Gowrie Kindergarten centres from 2024.
Enrolment: If you have yet to enrol your child at Lady Gowrie, now is the time to do so. Enrol here: www.gowrieqld.com.au/community-kindergarten
When should my child attend kindy?
If your child is born between: 1 July 2018 to 30 June 2019 They should attend Kindy in: 2023
If your child is born between: 1 July 2019 to 30 June 2020 They should attend Kindy in: 2024
If your child is born between: 1 July 2020 to 30 June 2021 They should attend Kindy in: 2025
If your child is born between: 1 July 2021 to 30 June 2022 They should attend Kindy in: 2026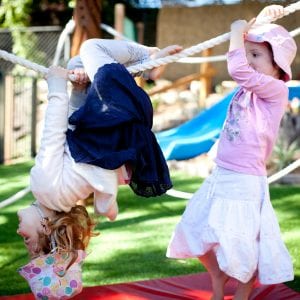 How This Aligns With Lady Gowrie's Vision
Maintaining Quality Early Education
Lady Gowrie Queensland has been a pioneer in delivering quality early education for over 80 years. The Free Kindy program aligns perfectly with our commitment to ensure that every child receives the enriching, supportive, and nurturing educational experience they deserve.
Emphasis on Holistic Child Development
With the easing of financial pressures, families can better focus on the holistic development of their children. It enables us to continue our mission of fostering an environment where each child's unique qualities and potential can be fully realised.
About Lady Gowrie's kindy program
We value our kindergarten children growing up with the understanding, skills and dispositions to be caring people and effective learners, able to contribute to their world and to enjoy rich and successful relationships with others.
As parents know, children are active and competent learners. That's why your child's early learning, especially at kindy level, is our priority. In our Community Kindergarten programs, we focus on expanding your child's knowledge and skills and providing for their interests.
We create a safe, welcoming and stimulating learning environment for your child that:
encourages thoughtful play and early literacy and numeracy development
promotes a strong sense of belonging and self worth
facilitates warm trusting relationships and interactions with others
strengthens resilience, critical thinking and intellectual curiosity
promotes communication and problem solving
develops capacity to express and acknowledge feelings
Enrol today for FREE Kindy in 2024
All Lady Gowrie Kindergartens are eligible for the Free Kindy program. Enrol today at www.gowrieqld.com.au/community-kindergarten
For further information, you may visit the official Queensland Government website, or contact us directly for more personalised guidance.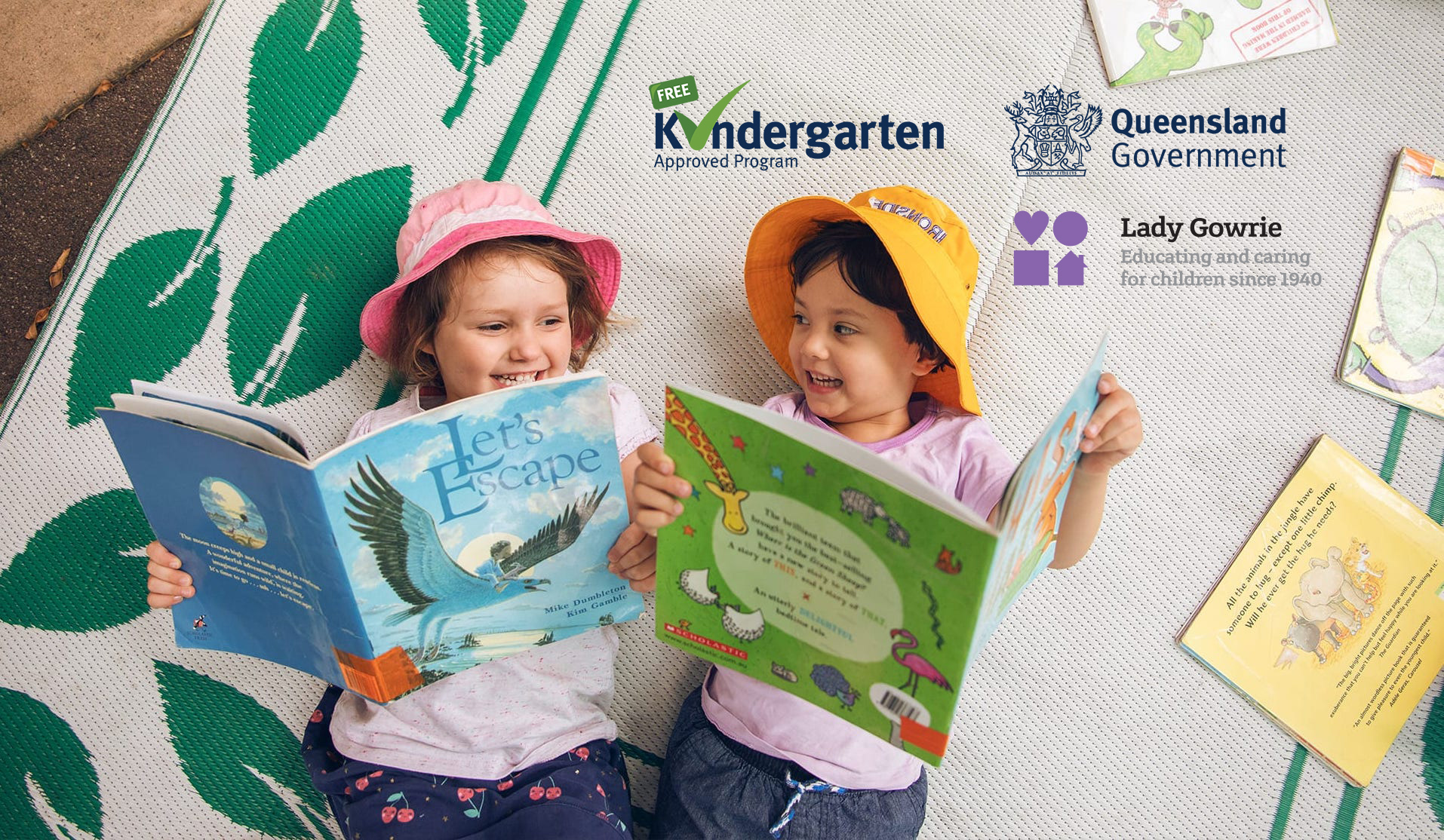 Share me: