Sunnybank Community Pre-School & Kindergarten Assoc
Contact Information
(07) 3345 1958
scpka101@bigpond.com
101 Lister Street, Sunnybank QLD 4109
http://www.sunnybankkindy.com.au
Today - 8:30 am&nbspto&nbsp2:00 pm
Mon - 8:30 am&nbspto&nbsp2:00 pm
Tue - 8:30 am&nbspto&nbsp2:00 pm
Wed - 8:30 am&nbspto&nbsp2:00 pm
Thu - 8:30 am&nbspto&nbsp2:00 pm
Fri - 8:30 am&nbspto&nbsp2:00 pm
Sat - Closed
Sun - Closed
About the centre
Sunnybank Community Preschool and Kindergarten is nestled in leafy, spacious surroundings which provide an engaging and peaceful environment for learning. Our qualified early-childhood educators create a flexible play-based program to meet the needs and interests of each child, inspiring them to develop habits of life-long learners.
As a community kindergarten, affiliated with Lady Gowrie Queensland, our dedicated parents and teachers work together to create the best foundation for our children's future.
Our kindergarten is rated as "Exceeding National Quality Standards" as independently assessed by the Queensland Department of Education and Training.
Sunnybank Community Preschool and Kindergarten is proudly funded and supported by the Queensland and Commonwealth Governments, and the Brisbane City Council Building Stronger Communities grants program.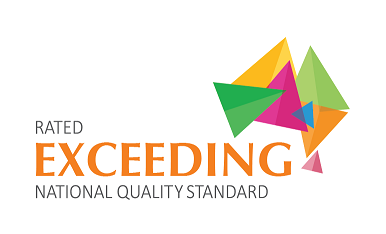 additional information
If you would like to visit our centre, please phone us on 07 3345 1958 so we can welcome you and your child. Our office administrator will be available between 1:00pm and 4:00pm Tuesday and Friday to show you the facility and answer any queries.