Manly Community Kindergarten
Contact Information
(07) 3396 5754
admin@manlykindy.org.au
27 Harman Street, Manly QLD 4179
http://manlykindy.org.au/
Today - 8:40 am&nbspto&nbsp2:40 pm
Mon - 8:40 am&nbspto&nbsp2:40 pm
Tue - 8:40 am&nbspto&nbsp2:40 pm
Wed - 8:40 am&nbspto&nbsp2:40 pm
Thu - 8:40 am&nbspto&nbsp2:40 pm
Fri - 8:40 am&nbspto&nbsp2:40 pm
Sat - Closed
Sun - Closed
About the centre
Manly Community Kindergarten is a not-for-profit centre, meaning all profits and moneys raised go back into the kindergarten to give your child the most memorable educational experience . Our kindy is affiliated with The Gowrie (QLD) Inc., a leader in early childhood programs for over 70 years. This means that everything, including staff, educational programs and equipment, is of an approved high standard.
This is now confirmed by rating from the Queensland Government Department of Education, Training and Employment, who have awarded us with an EXCEEDING rating!
Manly Community Kindergarten caters for children aged 3.5 to 4.5 years (pre-Prep). One of the unique features of our kindy is that it is a single unit centre, meaning there is only one group (with a maximum of 22 children) attending each day. The Blue Group attends on Mondays, Tuesdays and alternate Wednesdays, while the Red Group attends Thursdays, Fridays and alternate Wednesdays. Each group has an Early Education Childhood Teacher (minimum qualification 4 year university degree) and a Teaching Assistant (minimum qualification Cert III in Childcare).
At Manly Community Kindergarten we acknowledge that many people contribute to running a successful Kindergarten including families, staff and the wider community. We believe in working together with our community to provide a kindergarten where we value and respect the rights of the child, and create an environment where children feel safe, nurtured and cared for.
We value the diversity of our local community and strongly believe all children should be treated with dignity and respect, and we aim to uphold an inclusive curriculum. We recognise the importance of building strong connections with our families and recognise families as children's first educators. We acknowledge the original owners of the land by honouring Aboriginal and Torres Strait Islander cultures in a respectful manner, and this is reflected in our curriculum.
Children must be taught how to think, not what to think. – Margaret Mead
As staff, we aim to provide a quality educational program that promotes learning and well-being in a safe and positive environment. We believe in learning through play by promoting inquiry, being spontaneous, creating opportunities where children can explore and build on their prior knowledge and encouraging children to take considered risks and approach challenges with confidence. We encourage children to be independent and to work collaboratively with their peers. Children grow and understand that they are connected to others and to the community and world around them.
At Manly Community Kindergarten, we believe in sustainable practices, caring for our environment and our future. Our natural environment includes places for children to grow and appreciate animal life.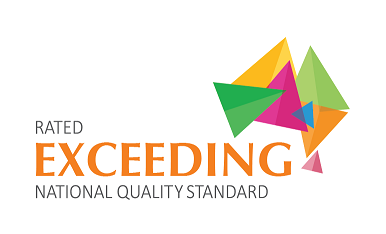 additional information
Administration hours are Tuesdays and Thursdays, 8:30am – 2:50pm, during school terms.