Mermaid Waters Community Kindergarten
Contact Information
(07) 5572 1666
contact@mermaidkindergarten.com.au
Corner of Arcadia Drive & Sunshine Boulevard, Mermaid Waters QLD 4218
https://www.mermaidkindergarten.com.au/
Today - 8:00 am&nbspto&nbsp2:45 pm
Mon - 8:00 am&nbspto&nbsp2:45 pm
Tue - 8:00 am&nbspto&nbsp2:45 pm
Wed - 8:00 am&nbspto&nbsp2:45 pm
Thu - 8:00 am&nbspto&nbsp2:45 pm
Fri - 8:00 am&nbspto&nbsp2:45 pm
Sat - Closed
Sun - Closed
About the centre
Mermaid Waters Community Kindergarten is a not-for-profit, community-run kindergarten located in the central Gold Coast suburb of Mermaid Waters. Our program serves pre-prep children aged 3.5 to 5 years.
Since 1977, our kindergarten has been using play-based learning to help children connect with and better understand the natural and cultural world in which they live. As a community kindergarten, curriculum is planned and implemented in partnership with educators, children, and families.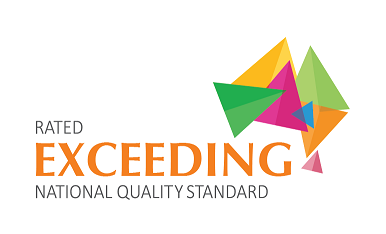 additional information
Operating hours
8.40am – 3pm
We have 44 places for Kindergarten each year as 2 groups of 22 children attend in a five-day fortnight.