Burleigh Heads Community Kindergarten
Contact Information
(07) 5535 1557
burleighheadskindy@gmail.com
12 Ocean Street, Burleigh Heads QLD 4221
https://www.burleighheadskindy.com/
Today - 8:45 am&nbspto&nbsp3:00 pm
Mon - 8:45 am&nbspto&nbsp3:00 pm
Tue - 8:45 am&nbspto&nbsp3:00 pm
Wed - 8:45 am&nbspto&nbsp3:00 pm
Thu - 8:45 am&nbspto&nbsp3:00 pm
Fri - 8:45 am&nbspto&nbsp3:00 pm
Sat - Closed
Sun - Closed
About the centre
Our Kindy has been educating children, teaching generations and supporting our community for 66 years. We are honoured with a highly regarded reputation in Burleigh Heads and the wider community because of our educators, our strong community connection and the amazing learning spaces.
As a not-for-profit Community Kindergarten, Burleigh Heads Kindy is run by a Committee of parents, updated & elected each year. This ensures commitment and dedication to the improvement and viability of our kindy for our children and the community.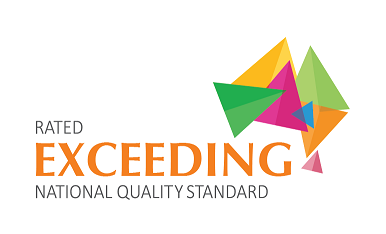 additional information
We are now accepting registrations for
September 2022.